For those of you who are geeky enough to be interested, I thought I'd share my new workstation set-up now that I've finally gotten everything somewhat in working order. For extra-credit, if you click on the Flickr-linked image above, it will take you to a page that has everything highlighted and called-out in rollovers.
See after the jump for all the glorious (or was it goriest?) details of my new system, my old system, and most of the software that I use (hence the "colophon" title)…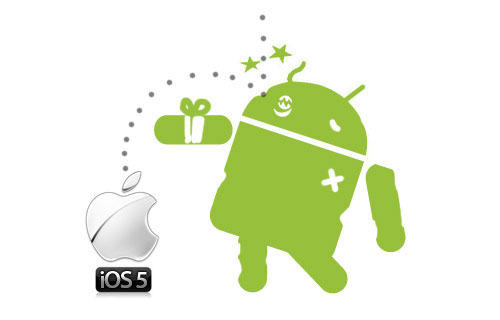 Just read an intriguing article (Android's hollow revolution and hope for 2012) by a writer who is actually pro-Android but is realizing what a mess the Android platform is—and its not just about device fragmentation, it's also about carrier intrusion and the creation of a system more closed than what Apple's iOS is frequently accused of being. Personally, I have found it baffling when Android users bash iPhones for not being "open" because I haven't found one person able to explain why that's any sort of an advantage other than confusion for the average user and an opportunity for Android geeks to spend a lot of time hacking a phone to be able to do what you want it to do when an iPhone does that out of the box.
Also, MacObserver had a good article (iPhone Crushes Android at AT&T Corporate Stores in December) where they shared how AT&T moved 981,000 iPhones compared to only 126,000 Android devices. Ouch. (clarification: that is AT&T corporate stores only—but still impressive).
I don't even try to really debate these things too much, with user experience being so subjective and in these matters, so incredibly biased (including yours truly), but I really think you are going to begin seeing the Android reality distortion field begin to wear off as the numbers will begin reflecting what the public has begun to realize after a few years of real-life comparisons between the two platforms and for the first full-year, the ability to purchase the iPhone from your preferred carrier (apologies to T-Mobile customers).
And if all that weren't enough, just wait until Apple announces the (real) iPhone 5 and and the iPad 3 (sooner rather than later) in 2012.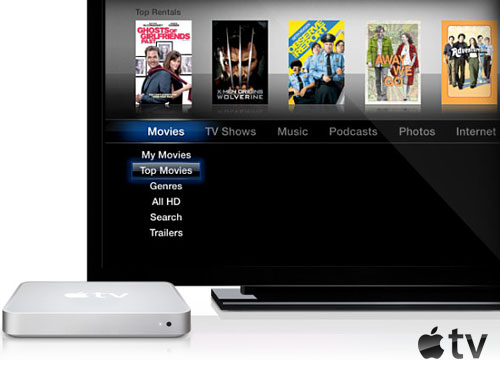 It's been awhile since I've posted anything about AppleTV. Or Boxee. When Boxee came out for OS X, it took the desire (or need) out of wanting to get a dedicated AppleTV for the purpose of using Boxee. And, to be honest, while the form-factor is intriguing, I can't see it in my entertainment center and I have little desire to purchase a Boxee Box. We've settled into a comfortable routine with our Netflix queue and Netflix instant watch offerings for watching movies that we didn't want to wait for in the queue and especially to catch up on past episodes of Lost or 24 without commercial interruption (which is essential when you're trying to catch up on multiple seasons before series finales). Hulu and Boxee apps for OS X, or even surprisingly, the network sites like FOX and ABC, have been sufficient to watch any current season episodes of anything. Of course, now that Lost and 24 are finished, there's only an occasional Lie To Me or Kitchen Nightmares that I care to watch. And if we really like something, like BBC's Elizabeth Gaskell Collection box set (don't look at me like that), we'll invest in the DVDs. As for gaming, we're still using our almost 10-year old GameCube! So, admittedly, we are not the ideal demographic in this space—or, are we? Now, with all the new rumors surrounding AppleTV's change back to iTV and being brought over to the iOS platform with the promise of apps similar to iPad and iPhone—will the game be changed? Will we finally take the plunge? That all depends…