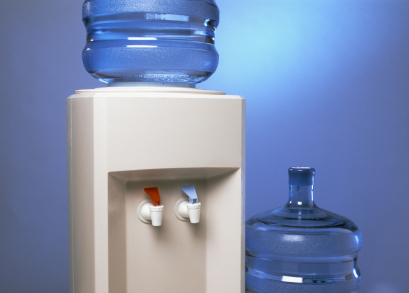 Last Friday morning I was at the Coeur d'Alene Online Marketer's Group monthly meetup at Calypso's Coffee in downtown Cd'A enjoying a remote presentation by Matthew Ray Scott on "Virtual Business" (did I get everything?), and during the presentation Matthew mentioned that while there are many benefits to being able to work from home, that he still needed a virtual water cooler environment (yes, I know that I am violating one of Matthew's recommendations to get rid of the word "virtual", but for this story it applies). I had just been thinking about that very thing yesterday and realized that my combination of IM (iChat) and Twitter (Twitterific) sort of filled that need but I was trying to put my finger on what was missing that you receive from a real water cooler environment (besides cooler water).
Read more
The new design for WDWerks.com is now live. It actually went live on Tuesday (as I posted last week, I was aiming for Monday), but I was still working on the portfolio pages and getting the slider jquery code to all work properly and just had a scrollable list as an effective placeholder. I was waiting to make any type of formal announcement until that part was ready.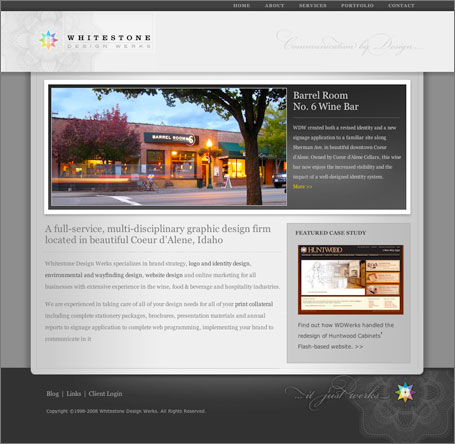 I still have several things to finish on it. In addition to rewriting a lot of the copy (I'm always on the look out for good copywriters!), I will be implementing more jquery effects on the frontpage main image area. I am also working on new CSS for the form on the Contact Us page and will be applying the design to a WordPress theme and launching a dedicated blog for WDWerks. Currently, the blog link directs to this site but that will change soon.
Would enjoy getting anybody's thoughts or feedback on it. And definitely let me know if you see any problems with it.
Hey MacBook and MacBook Pro owners! Looks like your 4GB RAM upgrade just became a midgrade. Just saw on AppleInsider that OWC was offering 6GB RAM upgrades for newer MB and MBP owners. One catch is that you have to have one of the latest models and the even bigger catch is the $400+ price tag for the 4GB module, coupled with the 2GB brings it to just south of $500 ($479.95 to be exact). So, unless you have some serious HD video or 3D rendering crunching needs, you're probably best off waiting for the price to come down or perform that kind of heavy lifting on a MacPro tower where that amount of RAM and more is a bit more reasonable. But for those that need the portability and power and can justify swinging the cost, more power to ya… literally.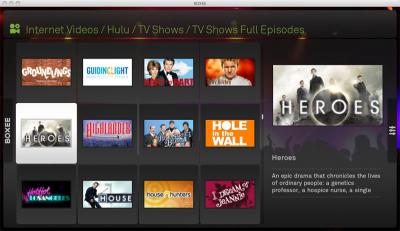 I wrote about Boxee earlier this month and indicated how I was Intrigued with AppleTV for the first time. Today, I read over at MacRumors.com, that to sweeten the pot, the folks at Boxee have now announced they have added more content to their application that runs on AppleTV that includes Hulu, CBS and Comedy Central. Now I still haven't gone out and bought my AppleTV yet, (remember, I said I was "intrigued", not quite "convinced") so I'm probably not the most qualified to comment knowledgeably about this system, but it seems to me that Boxee has really stumbled onto what many people have hoped AppleTV would provide all along. The only thing that is missing at this point is the ability to record live broadcasts from a cable or antenna feed (TV tuner + DVR/Tivo), but that's what your cable-supplied DVR or Tivo is probably already doing. Would it make sense for Apple to include a TV tuner and DVR capability into the AppleTV? While I'm sure this would appeal to many people, Apple seems to have good reasons for not including these—at least yet. Read more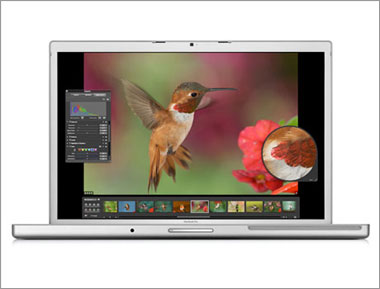 So, the battle seems to be over and the glossy coup d'état will be complete with the final inclusion of the 17″ MBP into the glossy-only family of Macs. The only remaining stragglers will be the aging (20, 23 & 30) Cinema Displays–excluding the new, glossy, 24″ LED Cinema Display that is exclusively for the new Mini DisplayPort equipped MB and MBPs of course. Apple looks like it has sacrificed a professional production necessity and caved to the subjective aesthetic that "glossy appeals to more people". What happened to the simple Mac mantra, that "Macs were for people that actually got work done"? Or at least the distinction between common, everyday MacBooks and iMacs and MacBook PROS and Mac PROS. All Mac users are now being shoehorned into the whole touchy-feely, Windows-switching, mesmerized zombies that have been plugged into the Cupertino Reality Distortion Field™ to just drool over eye-candy and fork over our money (a lot of it). I'm afraid Apple might be losing a bit of the "PRO" distinction in their products by not offering a matte option on their "PRO" products. But there is some good news in it for me…