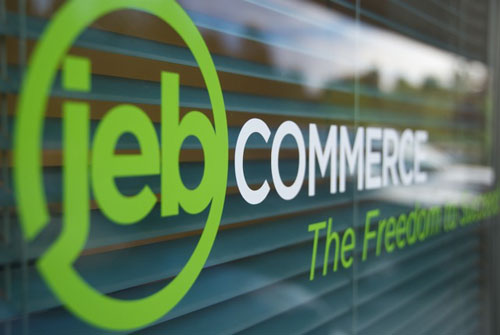 We've been applying the finishing touches on a branding overhaul that Whitestone Design Werks created for JEB Commerce which we announced last September. In that post, our intent (both JEB Commerce and WDW) was to highlight the whole process step by step for the benefit of other businesses considering what it would take to re-invent their identity and infuse their brand with a new fresh, life. Well, the best-laid plans of mice and men…
As a consolation, we are now providing highlights of the new identity system and how it has been applied across the board to all of the collateral pieces needed for conducting a successful business. After showing what was originally being used by JEB Commerce after the jump, we'll show the new identity living and breathing in all of it's new environments.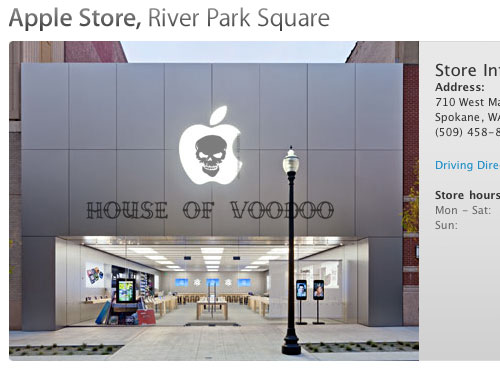 It took me awhile to get this posted. Not sure if it was the fact that I've had an incredibly busy month or that I was just tired (it is getting a little old) of posting how many times I've had to bake my MacBook Pro now—six for anyone whose counting (hence the clever "hexed" title). I'm getting more than a little self-conscious about mentioning it now, specially when you read further and find out how my n00bness has more than likely contributed to this multi-bake syndrome. I'm really only posting this for the benefit of those who will experience the same issue or similar and that they might avoid my fate—so read on.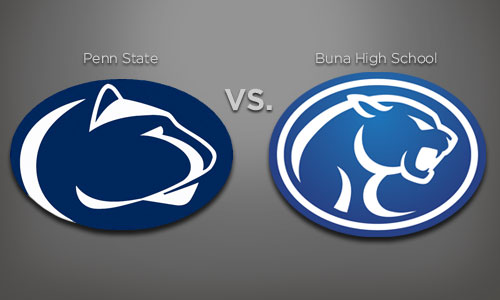 Just thought I'd post a quick link to a New York Times article that ran today that outlines the plight of high schools across the country that are facing the legal issues of trademark infringement with the colleges and universities that they have "borrowed" for their own mascot logos. Buna High School and Penn State are mentioned very briefly in passing, but it's resulted in an increase of searches reaching the original Buna Trademark Infringement article I posted back in June.
Colleges Tell High Schools Logos Are Off Limits
I think the bottom-line is that it's easy to think of the big schools as the "bullies" picking on these poor little ol' high schools who just want to have a decent mascot to showcase their school pride, but it highlights the issue of how valuable an identity can be to an organization that has invested resources, both financial and the physical effort of building a winning sports program that elevates the status of that mascot identity and how important it is to protect that investment from being trivialized by overuse by other organizations that haven't made that same investment.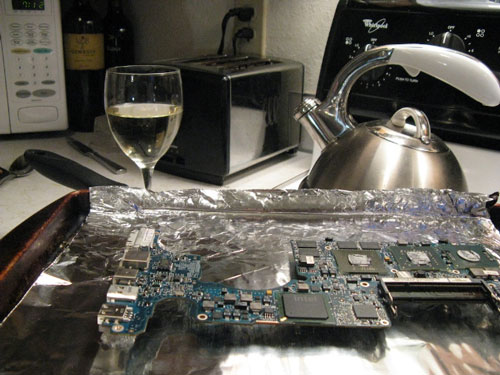 Wondering what pairs best with a refried MacBookPro logic board? Well, just in case you were, my suggestion would be a 2008 Viognier from Coeur d'Alene Cellars (full-disclosure: they are a client of mine and they keep me supplied). I would also recommend as an après-bake maybe a Merlot. I happened to have the remains of a 2007 Hogue Genesis Merlot that filled in quite nicely. I needed it as I was In the process of baking my MBP logic board for the second time.
This is a follow-up article to my 4/27/10 Cooking The Books post for those who might be wondering how long a baked mother board lasts…
Well, we've had a doozy. Just got done digging out of over 30″ of white stuff here in Coeur d'Alene. While most people aren't surprised that it snows here in North Idaho, the fact is, it doesn't usually snow this much. In fact, it never has snowed this much. At least as far back as they have been keeping weather records for the area, which is 1881. The old record of 15″ set in 1955 was trounced by almost double that amount (official Cd'A depth was pegged at 25″ but most places even within city limits got more than that).
I do have to say that the saving grace in this storm is that it was cold and the snow was light and fluffy. So, while shoveling light, fluffy snow can be a challenge in itself (think eating peas with a butter knife), it is not as hard as shoveling wet snow. And I have to give a big shout out to my neighbors who pitched in shovels, backs, snow-blowers and plow-equipped ATV's to help everyone shovel out each other's driveways. Even with all the help, I pretty much missed a whole day of work shoveling. And I work from home!
So, I'm enjoying the effects of Advil now and resting up for another storm supposed to hit on Sunday that they say will bring possibly another 4-6″ of snow. Bring it on. What's 6″? Heck, I'll take 12″! I just hope I don't have to shovel 30″ of snow in my lifetime again!